82 Kea'a Street Hilo, Hawaii (808) 934-9858
Services

Ready to relax enjoy better health, higher energy levels, and physical wellness? Our treatments are proven to help people of all ages, sizes, and levels to attain well-being, strength, pain relief and relaxation.

Aaron Ishigo is a licensed acupuncturist and herbalist.

He has been practicing in Hilo, Hawaii for over 10 years.

" My mission is to help prolong your life in a healthy manner. I work to alleviate stress and pain in the most effective and focused manner."

Drop by anytime to see our clinic and learn more about our services - you can contact us here.
Our Program
Our Acupuncturist and herbalist practioner is experienced and completely professional. Our clinic features state-of-the-art equipment, up to date treatments, and is clean and comfortable. Hope to see you soon!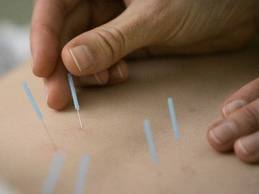 Big Island Acupuncture & Oriental Medicine
will help you get relief and stay healthy!